Karl Marx
Capital Volume One
---
LETTER TO FREDERICK ENGELS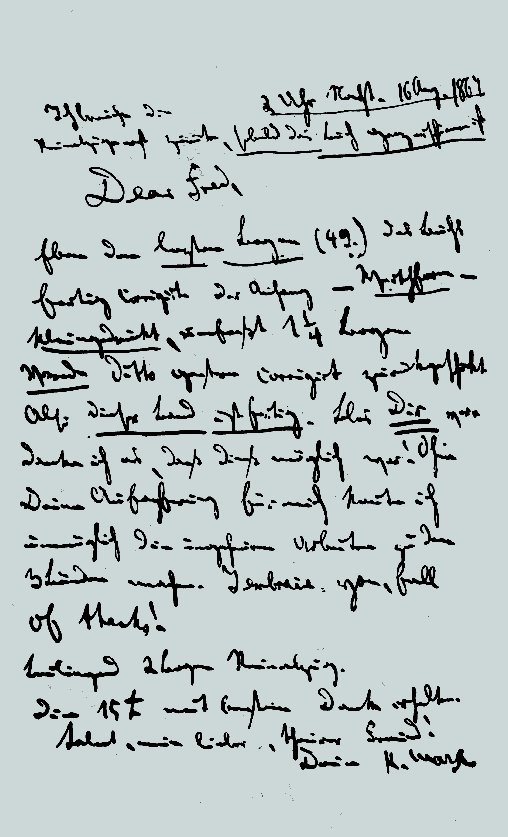 ---
"16 August 1867 2 a.m.
"Dear Fred,
"Have just finished correcting the last sheet (49th) of the book. ... So, this volume is finished. I owe it to you alone that it was possible! Without your self-sacrifice for me I could not possibly have managed the immense labour demanded by the 3 volumes. I embrace you, full of thanks! ...
"Salut, my dear, valued friend.
"K. Marx."
---
Html Markup by Stephen Baird (1999)
---