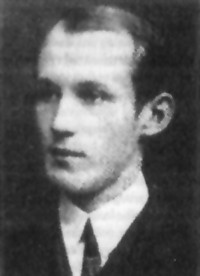 Roman Rosdolsky
1898-1967
---
Works*:
The Distribution of the Agrarian Product in Feudalism, 1951.
A Revolutionary Parable on the Equality of Men, 1963.
The Workers and the Fatherland: A Note on a Passage in the "Communist Manifesto," 1965.
Method of Marx's Capital, 1974.
The Making of Marx's Capital, 1977.
Imperialist War and the Question of Peace, 1978
Engels and the 'Nonhistoric' Peoples: the National Question in the Revolution of 1848, 1987.
A Memoir of Auschwitz and Birkenau, 1988
A contribution to the history of the Ukrainian left-wing socialist movement in Galicia, 2005.
* Works published in English. Dates are of English language version, not original.
---