---
Dr
---
Draper, Hal (1914-1990)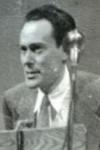 American Marxist, journalist and labor activist. Founding member of the Socialist Workers Party (US).
Hal Draper, was born in 1914, son of immigrant garment workers. He joined the Socialist Party in 1932. In 1938, he was a founder member of the US section of the Fourth International, the Socialist Workers Party (US). The SWP split in 1940, in a polemic immortalised in Trotsky's In Defence of Marxism, and with Max Shachtman, Draper helped establish the Workers Party (WP). In 1949 this organization became known as the Independent Socialist League (ISL). As Schachtman abandoned revolutionary socialism, Draper became parted company with Shachtman and via International Socialist Clubs, formed the International Socialists (IS). Draper withdrew from active involvement in any organisation in the early 1970s to concentrate on writing.
Draper's opus magnum is the four-volume Karl Marx's Theory of Revolution, a scholarly clarification and history of the ideas of Marx and Engels, and the subsequent evolution of these ideas. He also edited the Marx-Engels Cyclopedia.
From 1932 until his death in 1990, through very difficult times for communists in the United States, Hal Draper was a prolific Marxist writer and a socialist activist.
See the Hal Draper Archive, and Marx Myths and Legends.
Drieberg, Trevor Christopher Frank (1918-present?)
Born Colombo, son of James Christopher Drieberg, an illustrious Burgher. Educated University of Ceylon. Joined Lanka Sama Samaja Party, 1939. Emigrated to Bombay, 1944, Joined Bolshevik Leninist Party of India, and worked at Stronach & Co. Left Bolshevik Leninist Party of India, 1946. Later joined Congress. Author: Indira Gandhi: A Profile in Courage (1972), Towards Closer Indo-Soviet Cooperation (1974), Four Faces of Subversion (1975), Emergency in India (1975), Jammu and Kashmir: A Tourist Guide (1978), and Agriculture in India (1980).
Compiled by Charles Wesley Ervin
Dronke, Ernst (1822-1891)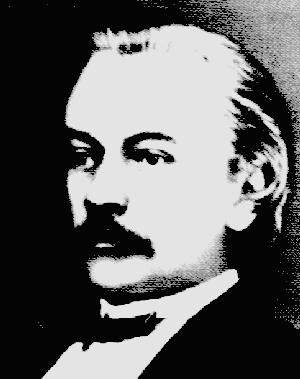 German communist writer, refugee in London after 1848-49. Initially follower of "true socialism." Became a member of the "League of Communists." Editor of Neue Rheinische Zeitung in 1848/9. Was friendly with Marx and Engels. In 1849, he emigrated to Switzerland, then to England and retired from politics in 1852.
---