---
Sn
---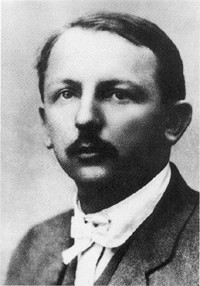 Sneevliet, Henk (1883-1942)
Dutch communist, founder of the Indonesian CP. Comintern representative in China; left in 1927; formed Revolutionary Socialist Workers Party, adhered to Fourth International, but broke from FI in 1938; arrested by the Nazis and shot in 1942.
Snowden, Ethel (1881-1951)
Active in the Labour, feminist and temperance movements and a member of the Executives of the Fabian Society, Labour Party and the National Union of Women's Suffrage Societies. Married Philip Snowden in 1905. Spent a great deal of time abroad, notably as a member of the 1920 British Labour Commission to Russia after which she wrote Through Bolshevik Russia, expressing herself "utterly opposed to the coup d'etat of the Bolsheviki". At the 1921 Labour Party Conference she moved a motion of protest against the overthrow of the Menshevik government of Georgia. In the 1926 General Strike she issued repeated statements assuring the labour movement that she supported the miners. She was made a governor of the BBC (1927-33) and Vice-President of the National Educational Movement.
Snowden, Philip (1864-1967)
Born at Keighley, Yorkshire; had a brief career (1886-93) in the Civil Service, which he was compelled to abandon when crippled through an accident. Joined the Independent Labour Pany: one of its most active propagandists, and its chairman 1903-6. Married Ethel Snowden in 1905. MP for Blackburn 1906-18 and for Colne Valley 1922-31. During the First World War he adopted a pacifist position and opposed Labour participation in the coalition government. Became known as Labour's 'financial expert': Chancellor of the Exchequer in MacDonald's 1924 and 1929 cabinets; pursued policies of the strictest capitalist orthodoxy, favouring free trade and balanced budgets and thus proved quite incapable of arresting the growth of mass unemployment and the economic collapse of 1931.
---