PARTY HISTORY
The Social Democratic Federation was formed by the "Old Guard" faction of the Socialist Party, which left the organization after their final defeat at the Cleveland Convention of May 1936.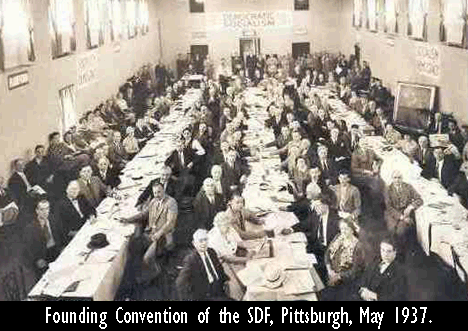 1. "Founding Convention" -- Pittsburgh, PA -- May 29-30, 1937.

The Founding Convention of the Sociali Democratic Federation was held in Pittsburgh, PA from May 29-30, 1937.
---