Encyclopedia of Anti-Revisionism On-Line
---
Hammer & Steel Newsletter
The Hammer & Steel Newsletter was published by Hammer & Steel, a small group that had formerly been in the New England District of the Communist Party, USA. It later changed its name to the New England Party of Labor.
---
April 1965 [No. 3]
April 1965 [No. 4]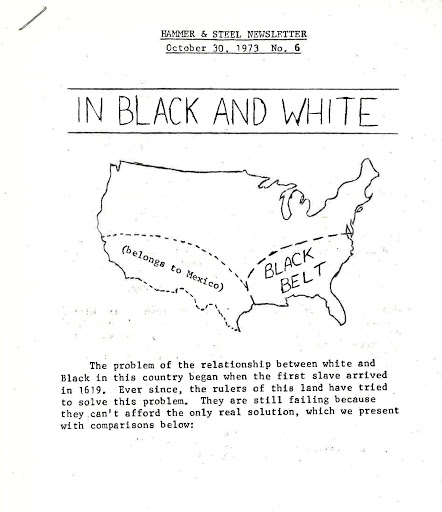 May 1968: The Meaning of Martin Luther King's Death
November 1968: Left Revisionism and the National Question
October 1971: Rockefeller's Game Plan: NEP, Nixon in Peking, Mao in the UN, Murder in Attica
May 12, 1972: Malthus, Murder, and Oil
June 27, 1972: The State and Counter-Revolution
September 16, 1972: The Fruits of Peaceful Coexistence
February 15, 1973: After the Truce: Battles Ahead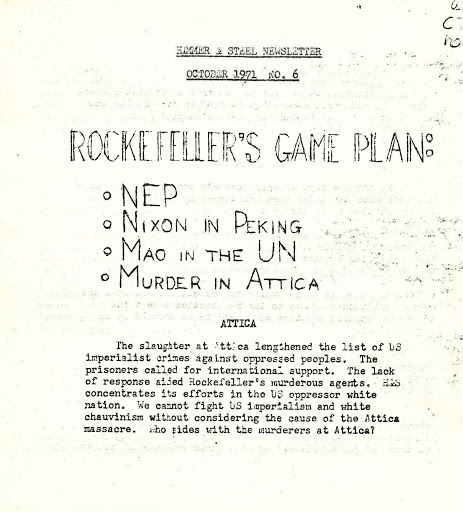 March 19, 1973: Ireland is One!
October 30, 1973: In Black and White
February 28, 1974: Fertilizer or Gasoline?
July 17, 1974: Indian H-Bomb: Good or Bad?
---